ITC Solutions Print Management Solutions.
ITC Solutions is a versatile and adaptable solutions partner. We develop bespoke print management solutions to help you achieve your goals, remove any print-related headaches you may have, and most importantly, give you precious time back to allow you to focus on what you do best. All of this while delivering you guaranteed cost savings.
We are Australian owned and managed, and you will get the best service in the industry.
We will ensure you only pay for the devices and consumables that you genuinely need, we will be completely transparent with you.
Our vendor-agnostic approach and flexible offering means we're not tied to any suppliers, so we will find the best solution for you no matter what.
Your dedicated team will work relentlessly to develop the very best solution for your business. And we will really listen to you and take the time to truly understand your needs. We are always constantly looking for ways to streamline our client's operations.
All of our client agreements and solutions are flexible and scalable, you can be rest assured.
Our approach
1. Listen & Understand
First – we LISTEN. We are thorough in our quest to understand your business requirements and future goals. We'll assess your current hardware, print requirements and all your document workflow needs under the lens of your current challenges and aspirations.


2. Planning & Implementation
Next, we collaborate with workflow specialists and product experts to design the best available solution tailored to your needs. We'll choose the best fit technology, balance your printing against paperless processes, predict volumes and suggest workflow automations that will make your life easier.
With a rollout plan in place, we'll transform your printing processes in one seamless implementation; integrating your existing tech and training your team so you can get the most out of your solution. The set-up of print monitoring ensures we can support you from anywhere and automates your toner resupply.


3. Support & Optimise
In addition to ongoing maintenance and troubleshooting, we'll regularly review your account, analysing your spend and utilisation of devices. As your business changes, we'll continue to optimise your print solution to ensure it is always the best fit for your needs.
What is managed print?
The MPS empty box.
We custom build every customer's MPS solution to suit their requirements.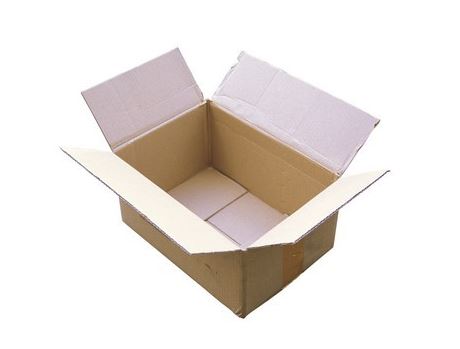 Other suppliers will tell you what Managed Print is, and what you must do to achieve it, at ITC Solutions we consider it an empty box.
In consultations with our clients, we advise and inform our customers on what options can be added in that box to be the absolute best solution to achieve not just the most economical solution but also suit their needs.
We take very aspect of a customer's business from the actual printing needs all the way through to how it gets billed and making sure its easy and clear for accounts dept to process. Even how toners will be delivered and making sure they are getting to the correct device with custom labelling if required.
We have custom MPS solutions in place from a simple toner supply automation all the way through to a fully inclusive (no hardware outlay) cost per page solution including Document workflow solutions. Its all up to you on what you want to include in your MPS box.
Common components and options of an MPS solution
Toner supply automation, from simple, just in time ( JIT ) toner delivery, all the way to concierge print room stock management.
Hardware supply (either financed, cost per page inclusive or outright purchase)
Printing fleet design and implementation (either in new fleet roll out or using existing equipment or a mix of both)
Document workflow solutions, consultation services and solution design
Document security
Working from home print solutions. (bring outside devices back into the control systems)

Managed print is a solution that helps you manage and optimise your print infrastructure and document output. It involves all aspects of your business printing, including hardware, toner ordering, processes, maintenance, and support.
With ITC Solutions' managed print service, we manage all your printing equipment, all service and support, and automate the supply of consumables, so you never run out of toner again.
Managed printing is for both small and big businesses — and perfectly suited to modern workplaces that mix office centricity with remote flexibility. Our solution is customised for your business; implemented by local experts and supported by experienced customer service teams.
In addition to the financial benefits that our MPS solution provides, there are considerable technological advantages such as enhanced data security, and smart printing solutions that improve your document workflows and deliver efficiencies to your staff.
With our MPS solution, you can reduce the burden on your internal IT team, reduce hardware and volume printing costs and improve employee productivity.